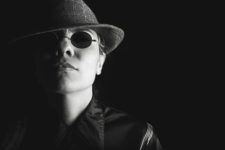 May 26, 2017, 2:00 PM SLT
Nigma Sterling is proud to have as his guest Corky Linden in a special session on abuse reporting, which will take place at the Rockcliffe Rotunda in Second Life on May 26, 2017, at 2:00 pm. SLT.  Nigma will show you how to submit abuse reports in a manner that is clear and well thought out. Corky Linden will be able to answer questions regarding the abuse report process.
Join us for an event you won't see anywhere else.  Everyone's invited!
Rockcliffe Library Rotunda http://maps.secondlife.com/secondlife/Rockcliffe%20I/2/14/31