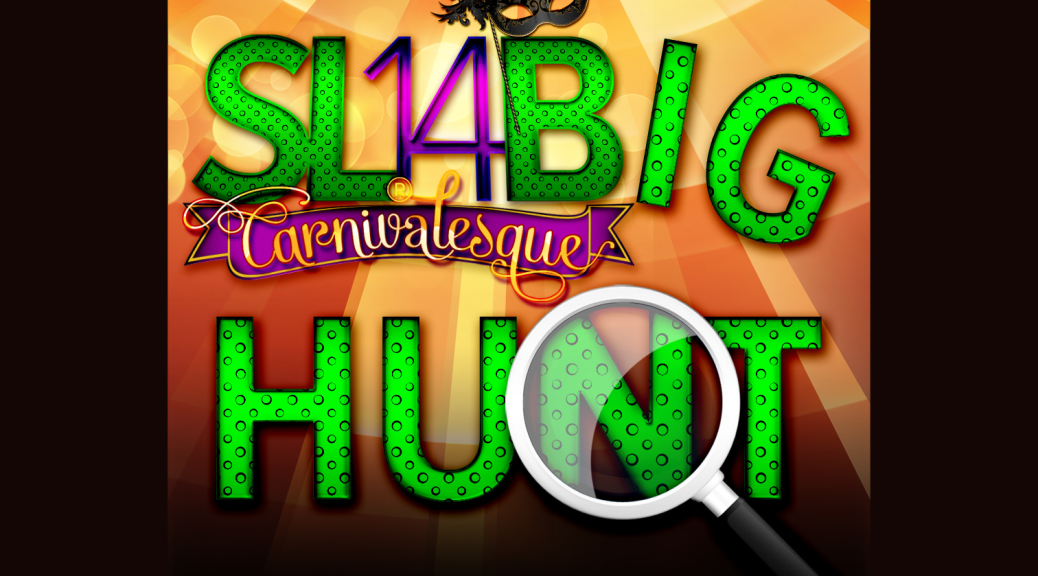 The Second Life Communities celebrate 14 years of music, arts, education, games, story telling, creative expression, and business. Rockcliffe has been proud of being part of that heritage for the past 10 years. Rockcliffe has supported a wide variety of creative content in Second Life and Opensimulator from classes on building, supporting community, arts, theatre, live music, accessibility, and so much more.
Rockcliffe will be hosting our June 10×10 Celebration at SL14B which will highlight virtual and augmented reality in education. Building upon our successful virtual reality hunt at SL13B, Rockcliffe will be introducing more game elements into this year's unique experience.
Join us at Rockcliffe's SL14B Exhibit Space and challenge yourself on a journey into the Masque of Literacy.
Rockcliffe will have a hosted introduction to the game on June 18th at 1 pm PST on the Rockcliffe Campus, Classroom B.